When planning our trip to Waco there wasn't anywhere I could find that mapped all the locations to visit in one single place, hence, this:
(click on the full-screen button in the top right corner from mobile to open it in Google Maps)
Fixer Upper Show Must-Sees
This is in order of priority based on our experiences at each location as well as the proximity to the previous location:
Magnolia Table
Harp Design Co.
Junky Monkey
Magnolia Silos (Bakery, Market, Food Trucks)
Shotgun House
Waco Suspension Bridge
Little Shop on Bosque
Magnolia Table
The reason this is first is because there is a pretty long wait time to get seated, sometimes many hours. You'll need to go here first, put your name in, then you can leave and wait till you get a text message to return. You can usually get in one or two of the next stops while you're waiting.
The menu is very small, only a few options, and really they're just variations on the same few things. The biscuits were amazing, and the strawberry butter on the biscuits was phenomenal. Everything else was tasty, but nothing out of this world.
2132 S Valley Mills Dr
Waco, TX 76706
Harp Design Co.
This one is an obvious one, and if you put your name in at Magnolia Table, it's a pretty quick drive over to see Clint's little store. There are also a few houses in between Magnolia Table and Harp Design Co. that you can see along the way if you're quick. Fun fact, they offer shipping to send it back home for you if you can't pack it back.
808 N 15th St
Waco, TX 76707
Junky Monkey
If you went to Harp Design Co. while waiting for your table, on the way back you can go by Junky Monkey and check out this unique little shop. It's one of the ones where Jo gets all her unique antiques. Funky place, lots of old stuff. It's right down the street from Magnolia Table.
1715 La Salle Ave
Waco, TX 76706
Magnolia Silos
This is the epicenter of all things Fixer Upper. Plan on spending at least an hour here, maybe more if it's a busy day. The silos look awesome, the courtyard is super nice, the bakery is tasty, and the market is pretty awesome. As a husband, it was a great place to just chill and people watch as there were lots of places to sit. Chip and Jo seriously figured out how to make a Fixer Upper Disneyland. So well done, everyone was so nice, just a great experience overall.
601 Webster Ave
Waco, TX 76706
Shotgun House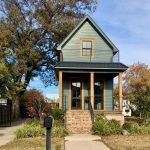 Of all the memorable houses, this one stands out for me. It was a very unique build. It's literally two blocks away from the Silos so it was an obvious choice.
625 S 7th St
Waco, TX 76706
Waco Suspension Bridge
Not that this is a huge Fixer Upper thing, but I think it shows up in the opening shot of each show. It's a pretty cool bridge with a ton of Longhorn statues in front. Quick stop not far from the Silos.
101 N University Parks Dr
Waco, TX 76701
Little Shop on Bosque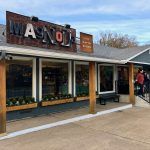 The Little Shop on Bosque is a little far away from everything, but it's a cute little store that was worth the trip. And again, there are a few houses between the bridge and the shop that made it an easy choice to visit.
3801 Bosque Blvd
Waco, TX 76710
Fixer Upper Show No-Gos
Alright, so there are a lot of lists floating around with some pretty extensive things to see from the show. We saw a lot of them and was less than impressed with some of them. Some not-so-important things to go visit:
Chip and Jo's Farm – I know, this is on the must-visit list… but I'll tell you what, we were creepers and went to find their farm, save yourself the trouble. There's nothing to see, they've done a fantastic job hiding their farm from all streets. You can't see it at all. So unless seeing their front gate is exciting to you, save yourself the trip (it's about 20 minutes outside of Waco).
Waco Visitor Center – There is no cutout of Chip and Jo at the location, and it's tiny and not super exciting… 🤷🏼‍♂️
Dr. Pepper Museum – As of November 2019, the museum is in need of a makeover. It's pretty old feeling at this point, and sadly the "free" Dr. Pepper didn't even taste good… 😞