I was born in Las Vegas and have lived here for pretty much my whole life. I graduated from Centennial High School in 2001. I went on a mission for the Church of Jesus Christ of Latter-Day Saints from 2002-2004 to the great Kentucky Louisville Mission. While in Kentucky I was asked to learn Spanish, which has been an awesome skill to have. It was a good two years.
I married my awesome wife Danielle in 2008, who I met while working together at the same law firm. We now have four rad kiddos, Kayli, Beau, Trey, and Sami. They're super rad as well.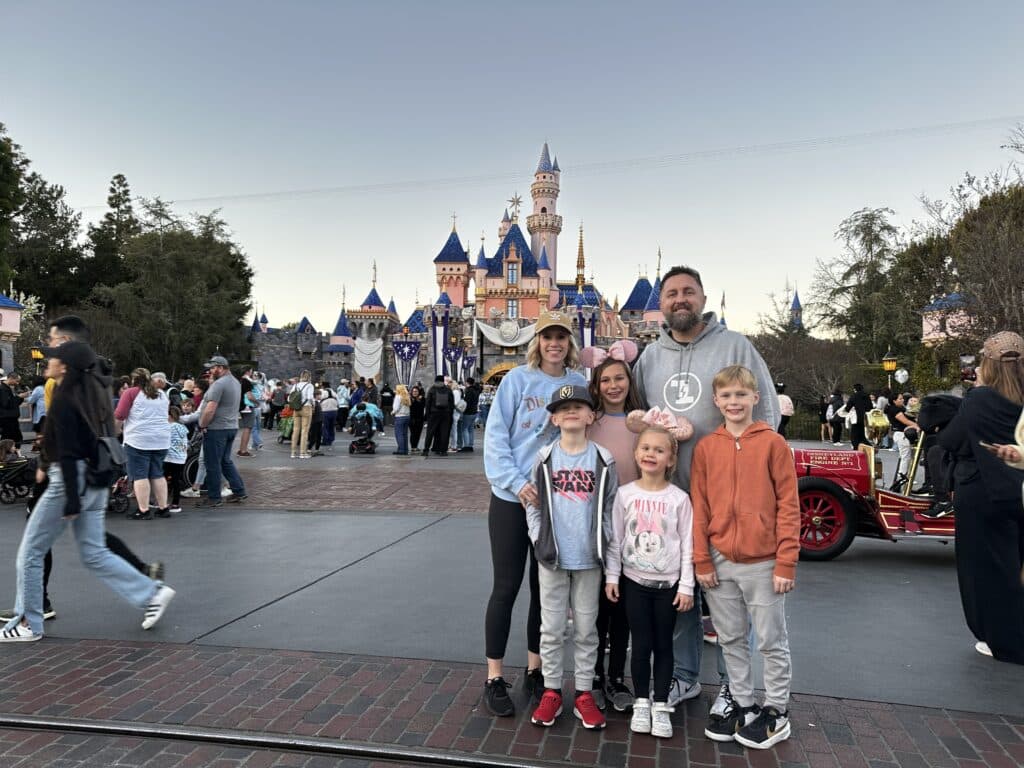 I worked at a law firm in Las Vegas handling personal injury cases from 2004-2010 as a Spanish-speaking legal assistant. I was involved in everything from case handling to digitizing the paper file system, to litigation and work comp. During my time there, I learned a ton about how the business of personal injury works.
After graduating from UNLV in 2010 with a degree in Spanish (of all things), I decided to pursue a law degree down at California Western in Sunny San Diego. Loved San Diego, but not so much on the law school part… After giving it a shot for a year, I got outta there. We ended up moving back to Las Vegas and I started a marketing agency, NeONBRAND, in November 2011.
Entrepreneurial Journey
NeONBRAND was a huge entrepreneurial education for me, not only with running my own agency but by being involved in the marketing side of so many different businesses in so many different verticals. Over the years I also became a self-taught web developer and built hundreds of websites for local businesses.
Fast forward to the summer of 2021… We had been running the agency for a decade and "survived" COVID. Our agency had evolved through COVID to run leaner than previously. We were a small team at that point and mostly remote workers. I found myself working in an office by myself most days and not loving agency life as much as in the past.
Startup Life
I found myself wanting to get involved in a startup, so as it goes, I'm a fan of manifestation. I started putting myself into the "startup" zone. I signed up for a coding Bootcamp to improve my technical skills and attended a Startup Ignition conference again. I was still full-time at the agency so this was all done during my free time, but I was doing everything I could to get in the startup zone.
Then about 5-6 months later… I got a text from an old friend who had a LegalTech product they were pursuing and wanted my help taking it to the next level. We worked out the details, I parted ways with the agency life and coworking space and jumped in with both feet.
I'm presently researching a lot about the personal injury field and trying to learn as much as possible about how different law firms handle cases in pre-litigation. My hypothesis is that there are ways to improve case handling by using technology, I'm trying now to confirm that hypothesis before building anything.
Hobbies
I don't have a ton of hobbies these days, but when I have a free couple of hours I enjoy going off-roading in my Jeep. We usually go out with our family and Jeep friends and have a fun time breaking our very expensive-to-fix toys.
I recently purchased a OneWheel… which might be my favorite purchase of the past decade. If you're looking for a fun adrenaline rush, I can't recommend it more.
And if I'm not off-roading or OneWheeling, and really lucky, I love going downhill mountain biking. It's my old-man sport that keeps the adrenaline pumping to make sure I'm not getting too old too fast. Here's a video of one of the best trips we've ever been on.