These sheets have been created to help kids and families find ways to participate in working on family history.
These can be freely distributed; no attribution is necessary. Please use them however you see fit to best promote family history.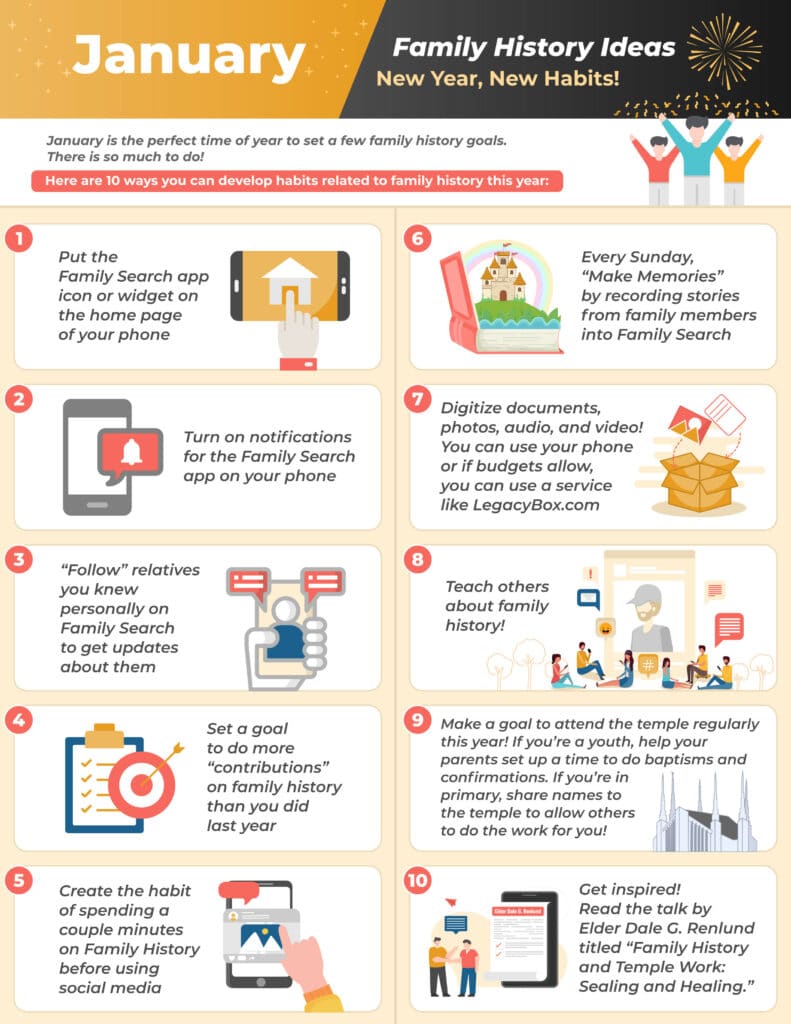 *This is still a work in progress, I'm building out each month as the year progresses.